Just as we "translate research" across communities, we use the same approach when it comes to rounding up the best team we can on your behalf. Skillsets, personalities, chemistry, and personal style are important parts of the "get it done well" formula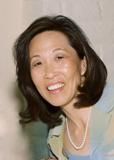 Founder, Chair and Chief Executive Officer of Translating Research Across Communities (TRAC) brings more than 30 years of executive and entrepreneurial leadership in business and not-for profit ventures.
Paula is recognized on the grassroots, national, and international levels for her consumer-focused leadership and innovation in communication and outreach for
business, healthcare and advocacy strategies. She is often sought out for her ability to bridge the gap between sectors and those with whom they must collaborate to accomplish their respective goals.
Paula Kim's commitment to advocacy, advancing research, and helping patients and families came from personal reasons – her dad's pancreatic cancer diagnosis in 1998 and untimely death only seventy-five days later.
Paula combines her expertise and passion for working with people and across sectors to help advance research for patient benefit. In addition to conducting and advising on research programs, she consults for Fortune 50 companies as well as start-up ventures, private companies, public agencies, and non-profit organizations.
Paula is a Senior Research Fellow in the Department of Communication and Center for Health Risk and Communication at George Mason University in Fairfax, VA. She serves as co-founder and co-director with Dr. Gary L. Kreps of George Mason University in developing the first
Global Advocacy Leadership Academy- GALA
project that accelerates the growth and development of non-profit and advocacy organizations and their leadership. International efforts to strengthen non-profit leadership, communication, education and outreach include Japan, Croatia, Estonia, Republic of South Korea, Taiwan, Nigeria, Peru, France, Italy, Netherlands, Ireland, China, Malaysia, Vietnam, Hong Kong, Rwanda, Belgium, Pakistan, Indonesia, Philippines, and Mexico.
Some of Paula's research and patient focused activities in the United States include health services research and communication; helping to develop the first
Virtual Tissue Bank for Mesothelioma
and pursuing the development of virtual banks for other diseases in need. Co-chairing the development of the
National Biospecimen Network Blueprint
and providing leadership and service to C-Change in the development of the Clinical Trials Guidance Documents.

She created the concept and spearheaded the development of the Pancreatic Cancer Research Map. A first of its kind disease specific resource supported by the National Cancer Institute. The
resource tool tracked public and private funded research in real time in relation to the scientific priorities as outlined by the research and advocacy communities.


Prior to her work in healthcare, Paula focused on raising her family, and led construction and real estate development including serving as President of Kampas Builders, a Woman-Owned, Small Disadvantaged Business. In 1988, Kampas Builders/McCormick Construction was awarded the first design/build off-campus contract to develop the new University of California at Los Angeles (UCLA) West Medical Building for the UCLA Medical Center, Los Angeles. The 28,000 square foot design build project finished on schedule thanks to collaborative efforts between the Kampas Team and the the UCLA Team. Kampas projects at UCLA included refurbishment of the OB-GYN Department of the UCLA Medical Center, Women's Gymnasium, and Medical Center X-Ray Facilities.

Despite no prior experience in national advocacy, patient programs, or public policy, she jumped headfirst into a major transition from building homes to leading volunteers and building hope and programs for patients and researchers. In 1999, Paula co-founded the Pancreatic Cancer Action Network (
PanCAN
) with Pam Acosta Marqhardt and Terry Lierman, the first national patient advocacy organization for pancreatic cancer; and served as President, Chairman of the Board, and Chief Executive Officer. In 2004, she resigned from the organization and moved forward to establish Paula Kim, Inc-TRAC.
Paula Kim's vision and team-building style led PanCAN's growth from a handful of online chat volunteers into a national resource for the pancreatic cancer research and patient communities, with pioneering programs for clinical trials matching,
PALS-patient services, patient education symposia
, survivor-caregiver networks, grassroots development, research mapping, and career development research grant funding. She also led PanCAN's policy efforts, which yielded then, an unprecedented increase of over 350% in federal government investments in pancreatic cancer research.
In addition to her professional work, Paula Kim maintains longstanding commitments to service with the National Institutes of Health, National Cancer Institute, and the Food and Drug Administration, as well as with many patients, researchers, academic institutions, and organizations around the world.
SELECTED CURRENT AND PAST COMMUNITY SERVICE & APPOINTMENTS
National Cancer Institute
- Biospecimen Coordinating Committee
- Board of Scientific Advisors
- Clinical Proteomic Technologies for Cancer
- GI Clinical Trials Steering Committee/Pancreas Task Force
- Patient Advocacy Steering Committee
- Directors Consumer Liaison Group Advocacy Research Working Group
- Cancer Bioinformatics Grid-CaBIG
- American College of Radiology Imaging Network
Food and Drug Administration- Patient Consultant
External Advisory Board Member for Research Programs & Executive Leadership
- Harvard/Dana Farber
- H. Lee Moffitt Comprehensive Cancer Center
- Mayo Clinic
- National Comprehensive Cancer Network
- Northwestern Lurie Comprehensive Cancer Center
- TGen-University of Arizona
- University of California Cancer Centers
- University of Nebraska Eppley Comprehensive Cancer Center
- University of Pittsburgh Cancer Institute
- University of Texas MD Anderson
Board of Directors, Board of Advisors, Executive Board
- C-Change/National Dialogue on Cancer
- Child Health Institute of New Jersey
- Donor Community
- Friends of Cancer Research
- The Hope Funds for Cancer Research
- National Accreditation Program for Breast Centers
- National Coalition for Cancer Research
- National Pancreas Foundation
- Pancreatic Cancer Action Network (PanCAN)
HONORS & AWARDS

2004 American Society for Clinical Oncology Partners in Progress Award
2004 American Association for Cancer Research Public Service Award
2006 Society of Surgical Oncology James Ewing Award
2006 National Institutes of Health Group Merit Award for Work in Biorepositories
2007 Hope Funds for Cancer Research Award for Advocacy
2014 Association of Community Cancer Centers Annual Achievement Award
---
TRAC Program Team
ERIN MILLIKEN, PhD

Erin earned her PhD in Pharmacology from Case Western Reserve University, where she studied the hormonal basis of breast cancer using transgenic mouse models. Upon completion of her dissertation, Erin was awarded a National Cancer Institute Health Communications Internship. While at the NCI, she worked with the President's Cancer Panel, a Presidential advisory board charged with monitoring the National Cancer Program. Erin has also served as a science writer for a number of NCI Centers and initiatives, including the Center for Cancer Research, the Center to Reduce Cancer Health Disparities, and the Translational Research Working Group.
Her desire to enhance communication amongst stakeholders in cancer research from varied backgrounds and knowledge, along with a personal interest in helping others led Erin to join Paula Kim and TRAC in 2006.
In her role as a Research Project Specialist, Erin brings the best of all worlds as she combines her leadership capability with her strengths in science, communication, and writing. As senior staff, she interfaces with researchers, community members, advocates, and others to facilitate productive interactions that will ultimately lead to advancements in science that will benefit patients.
In her spare time, Erin enjoys reading about early American history, fixing up her "new" house, and playing soccer.
---
JENNIFER SMITH, MSW

Resulting from her longstanding interests in cancer research, advocacy, and patient care, Jennifer recently joined the TRAC team to assist Paula with various projects and programs. Jennifer brings with her a passion to improve the lives of those affected by cancer and a rich background in the cancer field. Previous to joining TRAC, she served as the local site Project Manager for the NCI Community Cancer Centers Program (NCCCP) at St. Vincent Hospital in Indianapolis. The NCCCP pilot has an overarching goal of bringing more Americans into a system of high-quality cancer care. Additionally, Jennifer had a fantastic time in Bethesda, MD working for the National Cancer Institute's Office of Advocacy Affairs first as a Health Communications Intern and was later promoted to serve on staff as the NCI Listens & Learns Program Coordinator. Jennifer earned her Bachelor of Arts in Psychology and in Spanish from Miami University in Oxford, OH, as well as her Master of Social Work from The University of Michigan, Ann Arbor. She enjoys spending time with her husband, Luke, trying to improve her golf game, and playing with her little niece and nephews.